Kahshanna Evans
Director of Public Relations of Kissing Lions Public Relations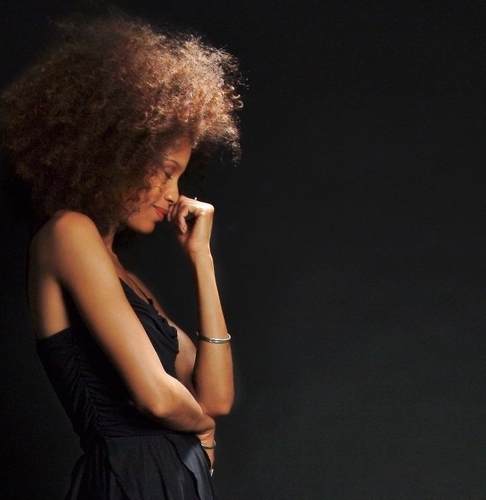 Photo is courtesy of David Josias, http://www.davidjosiasfotografia.com​
Bio: Recently, Kissing Lions Public Relations celebrated its largest television broadcast placement ever, built a new design show on The Style Network (http://goo.gl/WmQVtO). From successful pitch to placement this embodies the reason our boutique media hub loves brand-telling. We are a conscious publicity nexus fueled by narrative intelligence 2.0. We nurture a socially aware, global mindset for our clients through varied media platforms. We build holistic media muscles by organically implementing visibility campaigns that carry the authentic voice of niche and emerging brands in design, wellness and mission based organizations. Founding principal Kahshanna Evans has managed creative services and social media for former employers and brings the skills she developed working for over a decade in fashion, wellness and both sides of the camera for film & television to her approach to publicity and professionalism. The years preceding the completion of the public relations certificate program she completed in 2011 was spent researching wellness and indigenous culture studies. Themes that began as storytelling and intuitive communication during her vocational studies easily translated into the public relations, branding and social media world. Kissing Lions Public Relations has supported visibility efforts for MWD Lifestyles/Weddings by MWD Lifestyles, PUNTO Space, Mommi-POP, Criterium-Tauscher Cronacher, Chrisanne Robertson Cards and Gifts, Long Beach International Film Festival, The Vessel. by Lois and ThetaHealing®NYC Wellness Center and School.. The heart of Kissing Lions Public Relations is not all business, however. Supporting humanitarian causes when possible and mentoring nurtures deeper meaning and makes business a pleasure. Mission based organizations that are making a difference that we celebrate include: TheFutureProject.org, CitizenSchools.org and SASFNYC.org.
Interview with Kahshanna Evans
Dhylles Davis: Who is Kahshanna Evans?
Kahshanna Evans: I am an earthy, fierce, creative, empathic, driven storyteller with an affinity for purposeful living, freedom and transformation. My name has come to reflect my story: learning to embrace power and a long road to deeper understanding. Through all stages of dreaming I am a woman aware that you do get what you wish for. Usually on the other side of wishing and dreaming, are the wisdom left once the world imagined meets with real experience. To every part deference, I'm four parts wild woman. I hold dear my ability to sew, to draw, to create, to cry and to reinvest when I've been completely obliterated by life happenings, real and imagined. I attribute my current state of peace to being less lofty about the complex irony we are surrounded by, as we try to learn about life and living. I lose and find myself consistently. I am hungry to be a sharp shooter and therefore adore bright minds and makers.
Dhylles: When did you realize you were born an accomplishment?
Kahshanna: I have become aware of this in recent years. By exposing myself to new schools of thought about wellness, patterns, communication, intuitive gifts, soul searching is what helped me understand my purpose, my birthrights and who I really am. To discover this is an absolute life event. Though it took a lifetime, thus far, it was worth every moment of frustration, confusion, sadness, doubt and anger. The minefield of negative beliefs and limiting decisions  can seem more real and more familiar than Soul truths.
Dhylles: What was the turning point in your life where you found yourself?
Kahshanna: Studying energy healing and wellness for a decade was where I found the largest parts of me. Working on intuitive gifts in a supportive space really shifted who I was. An incredibly new concept was actually looking for the things that felt like wounds to examine them, explore them, grieve and open up to life's possibilities. Although what we feel about ourselves is often cyclical, it felt incredible loving and accepting who I was, without fear for being attacked for feeling good in my skin.
Dhylles: What makes life amazing to you?
Kahshanna: Life has a funny way of guiding us. It whispers. Through coincidences, unanticipated serendipities and even our dreams we know if we are headed towards our dreams, or nightmares. Even in the case of hard times, once incredible emotional mountains are surmounted or trauma is overcome, life, on the other side, is absolutely electric. A phrase often echoed by the shaman school of thought that still very much influences me, is that we can change the outcome of our story. Through processing and not holding on to what no longer serves, through not only dreaming but co-creating and actively designing peace, joy, purpose. The 'emotional' storms we experience can be as awe inspiring as a surge of bliss we are often enchanted by.
Dhylles: In what ways do you allow your voice to be heard?
Kahshanna: It would be an understatement for me to boast the years I was conditioned to be a 'good girl' as opposed to an 'honest and outspoken girl' have completely shifted for the better. I try to push myself to speak on uncomfortable topics rather than be considered 'nice' because I allow the dominant trend to silence me. I enjoy writing, this is an incredible platform to speak and be heard, to rant, to fuss, to comment on life's funnies, to share and to ponder.
Dhylles: Thanks so much for sharing Kahshanna!
Please be sure to follow Kahshanna Evans:
https://www.linkedin.com/in/kahshannaevans